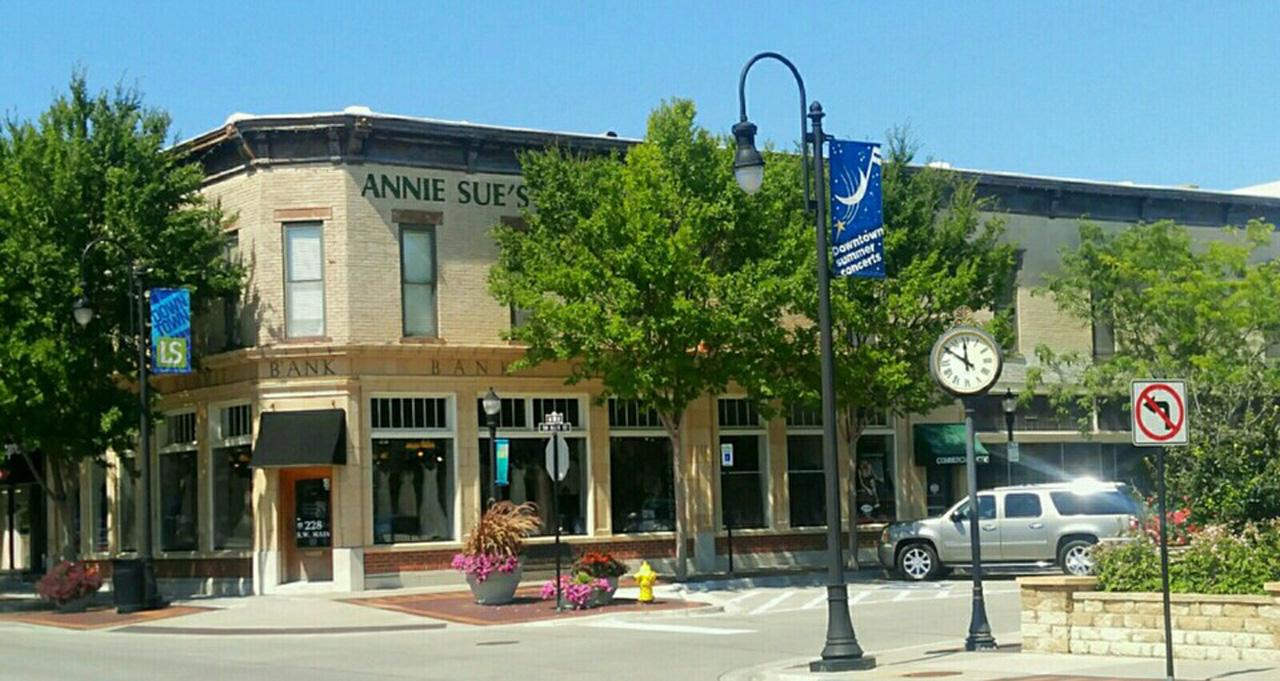 Profile
Your wedding day is one of the most important days of your life! A girl dreams about every detail of her wedding.

At Wedding Expressions by Geri, our goal is to help you have the wedding of your dreams without all the stress and tears that can sometime overshadow the fun and smiles.

We will listen to you and help you to find that perfect gown. Our consultants do not work for commissions and so they do not try to steer you into buying a

gown that is out of your budget. We want you to have the perfect gown, not the most expensive one!

Whatever your needs are, we will listen and do everything we can to meet those needs. We want your experience to be the most memorable day because it was positive and fun--not because it was the worst day of your life!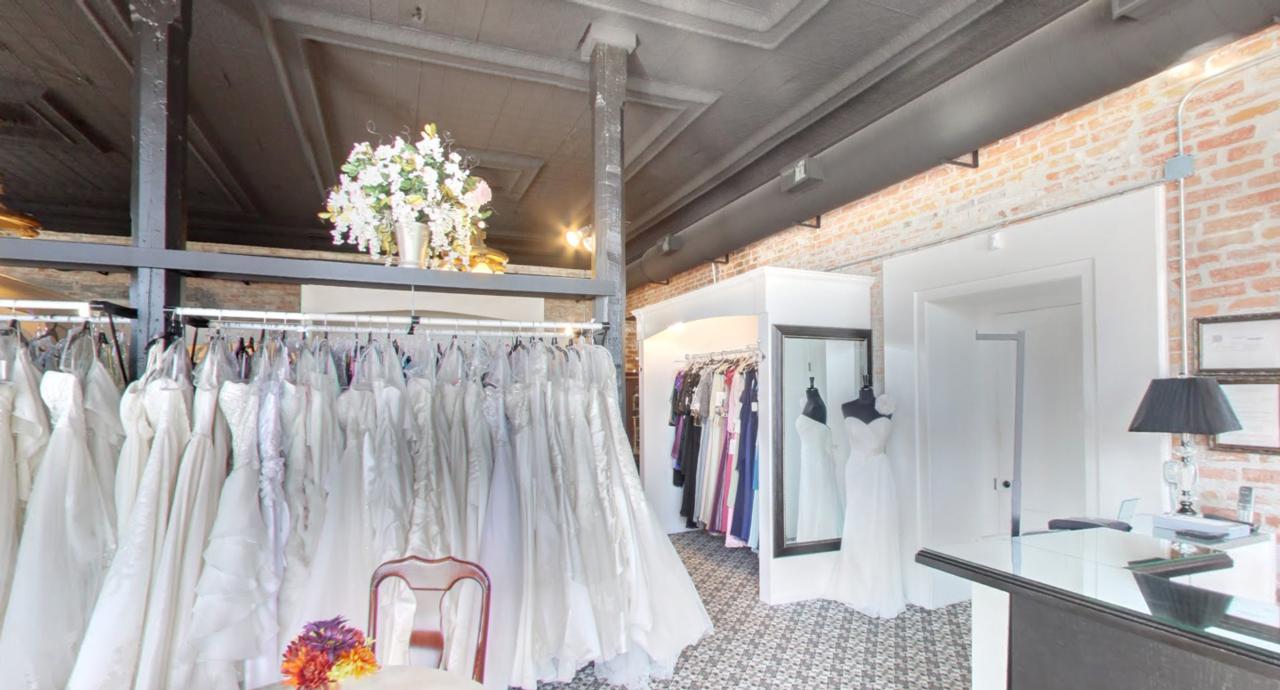 Services
Tuxedo Rental
Tuxedo Sales
Accessories
Jewellery
Fittings & Alterations
Steaming
Gown Cleaning & Preservation
Testimonials
Wedding Expressions is definitely the place to go to find the perfect dress! It's very relaxing and has the best people to help you find exactly what you are looking for!!
I was nervous and undecided on exactly what I wanted I had been to a few other stores with not great selection, as soon as I walked in, it was a very lovely and caring atmosphere it made me feel good about choosing this store Georgette was amazing, thank you so much for helping me find my dream dress. Now got an amazing dress that I can't wait to walk down the isle with A million thanks Love ?? Jackie
Wedding Expressions by Geri was my very first store I went to in search of my wedding dress. I was so pleased with all of their options and Geri was such a huge help! I even found my dream wedding dress on my first day and first store of looking for it! Thank you, Wedding Expressions!
These ladies are fantastic! They worked so well with me on my tight schedule! The bridal shop is so welcoming and the staff is wonderful! Thank you Wedding Expressions by Geri!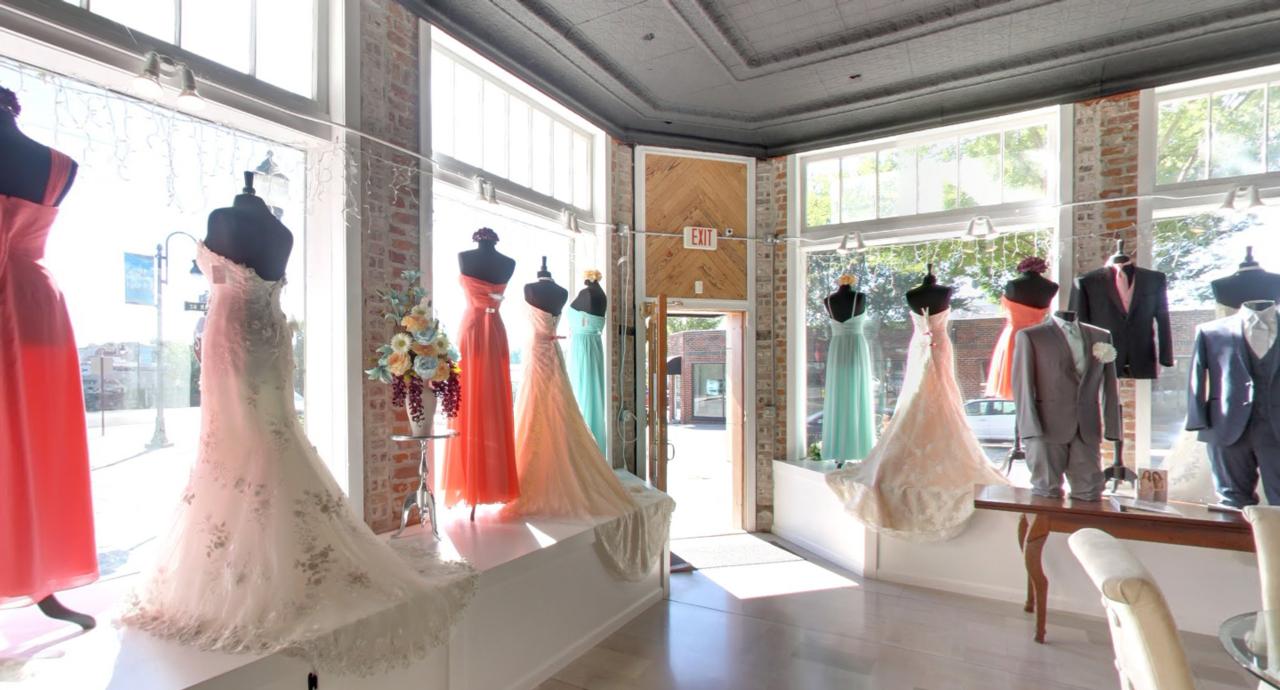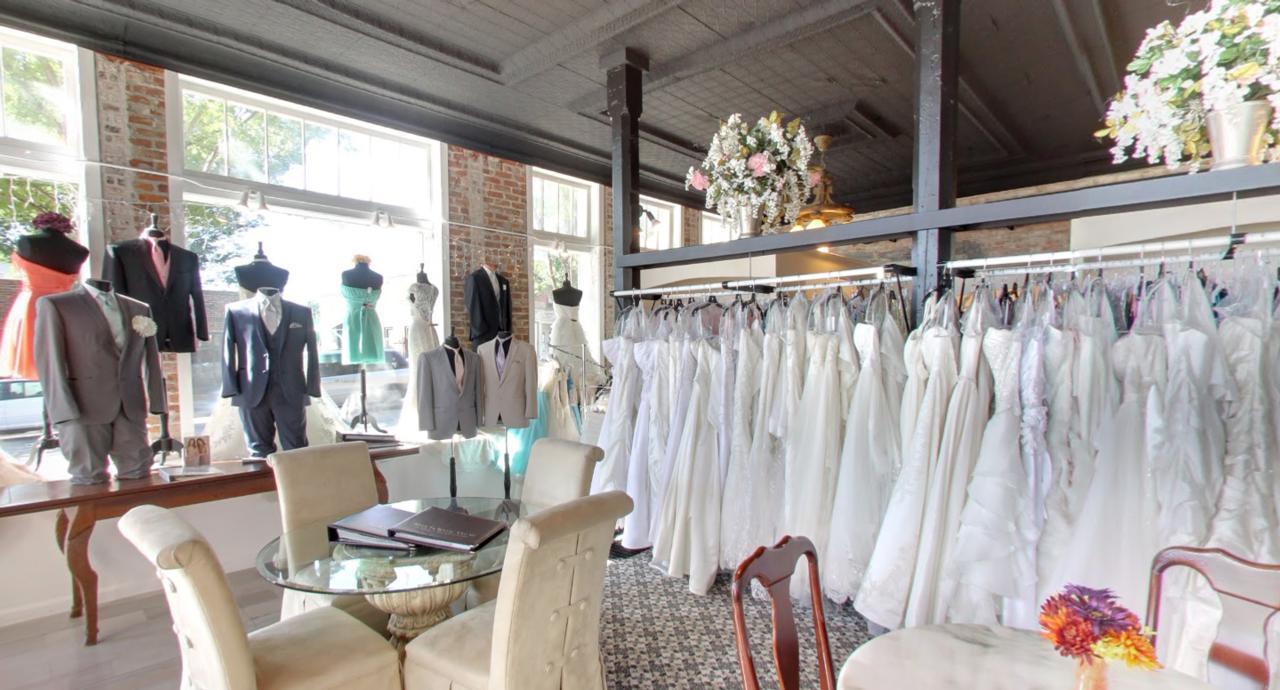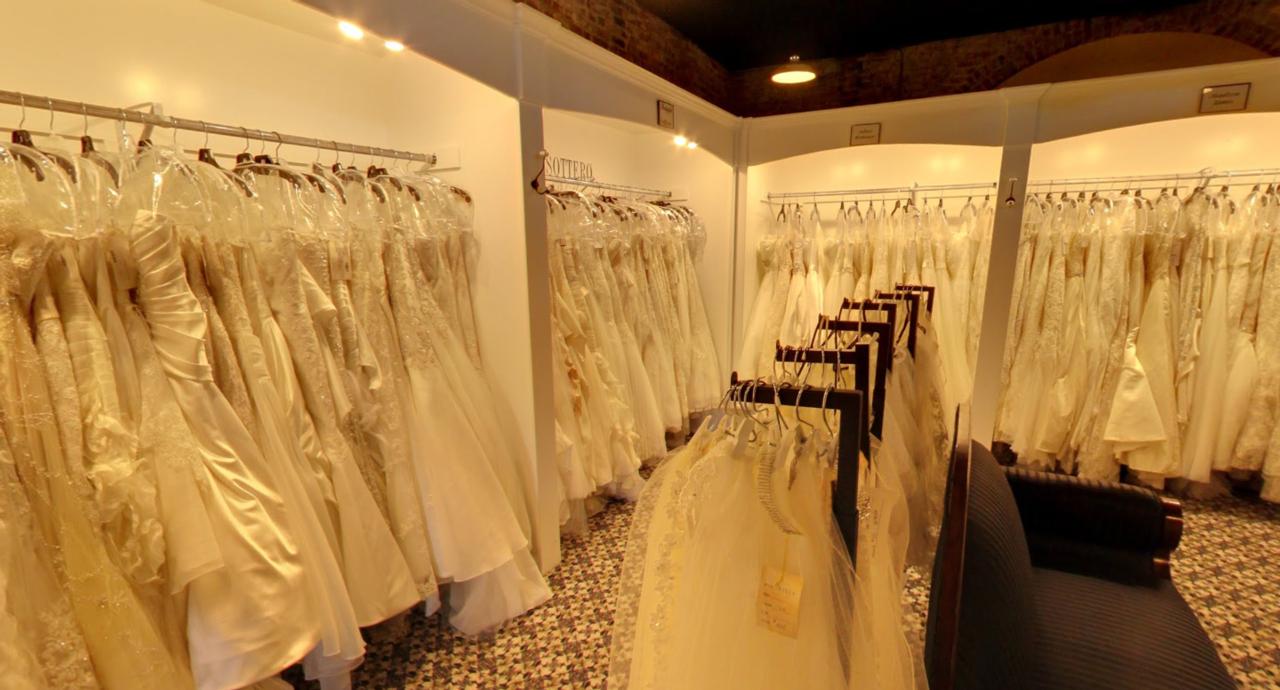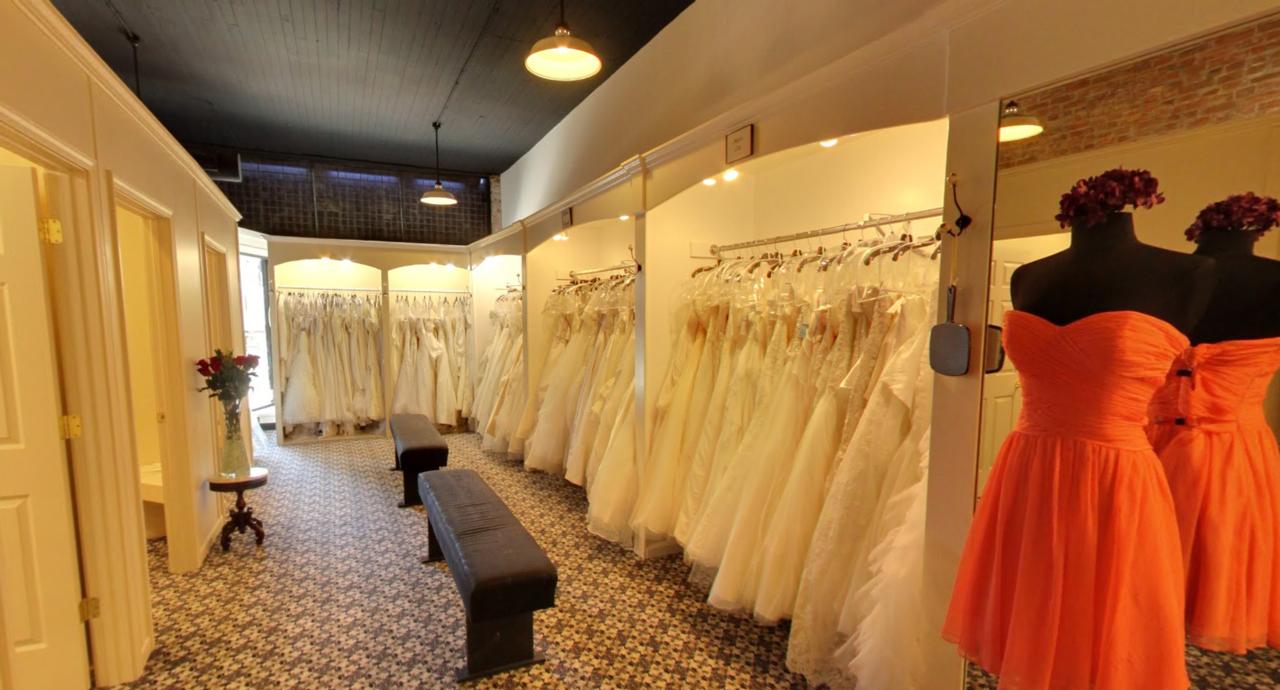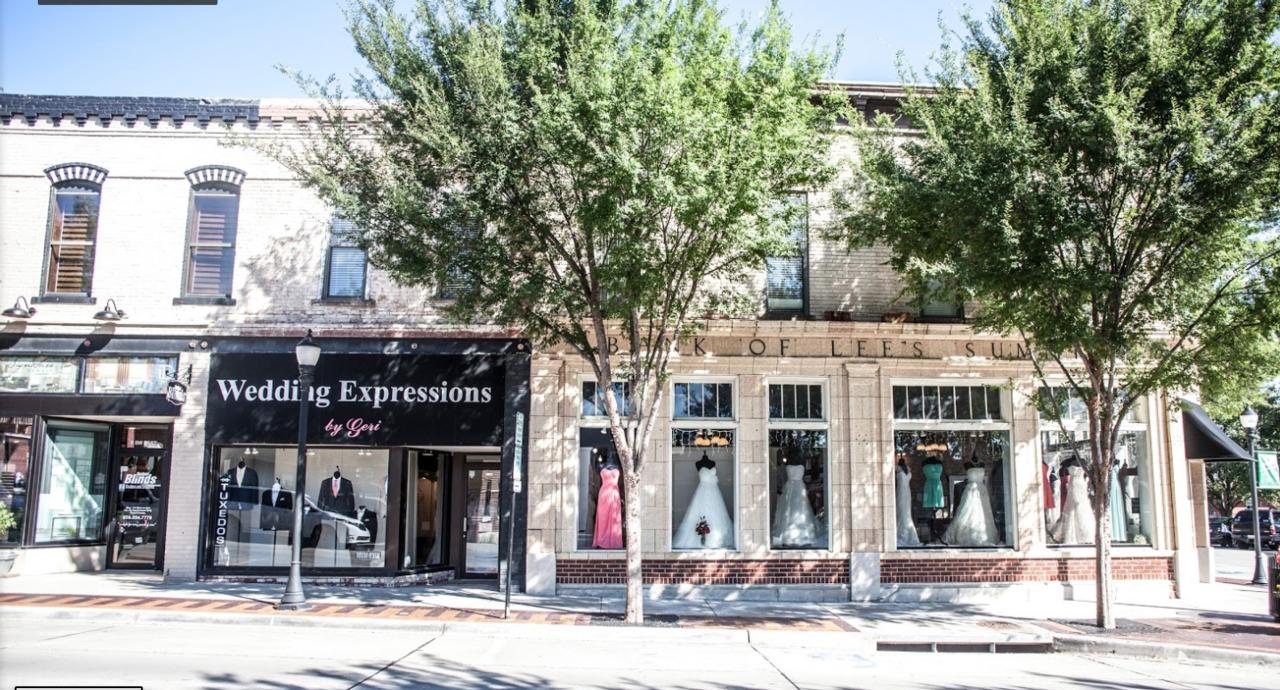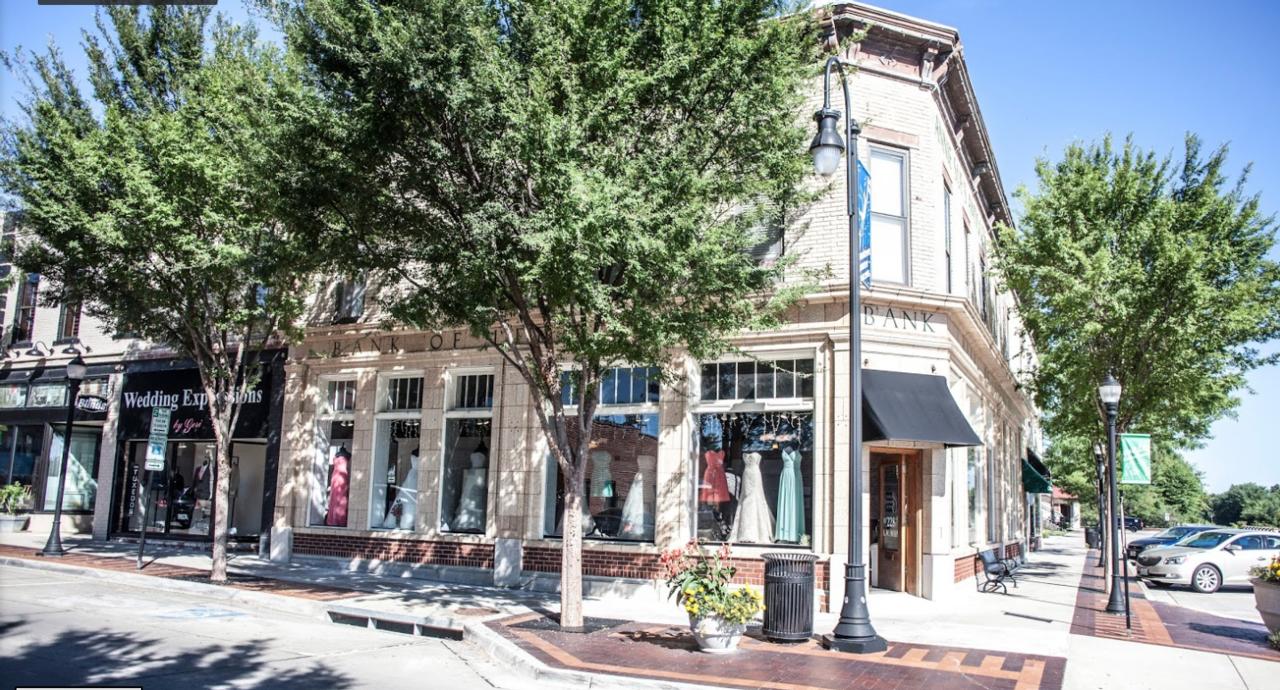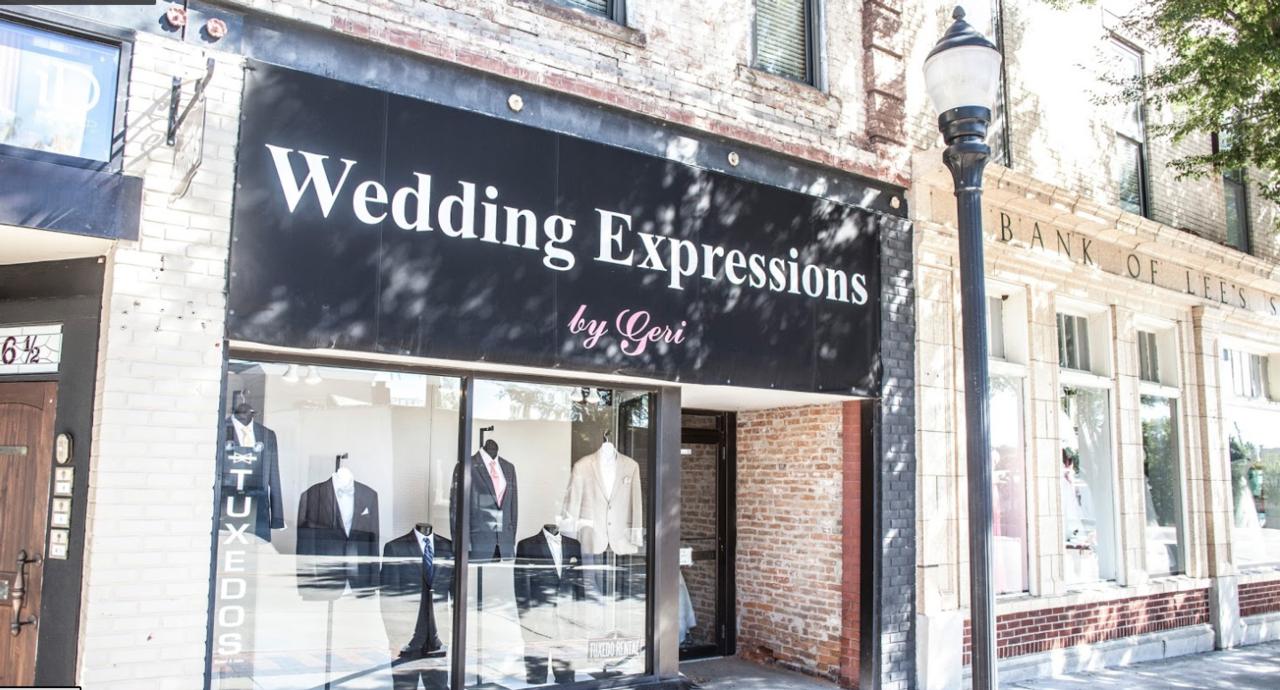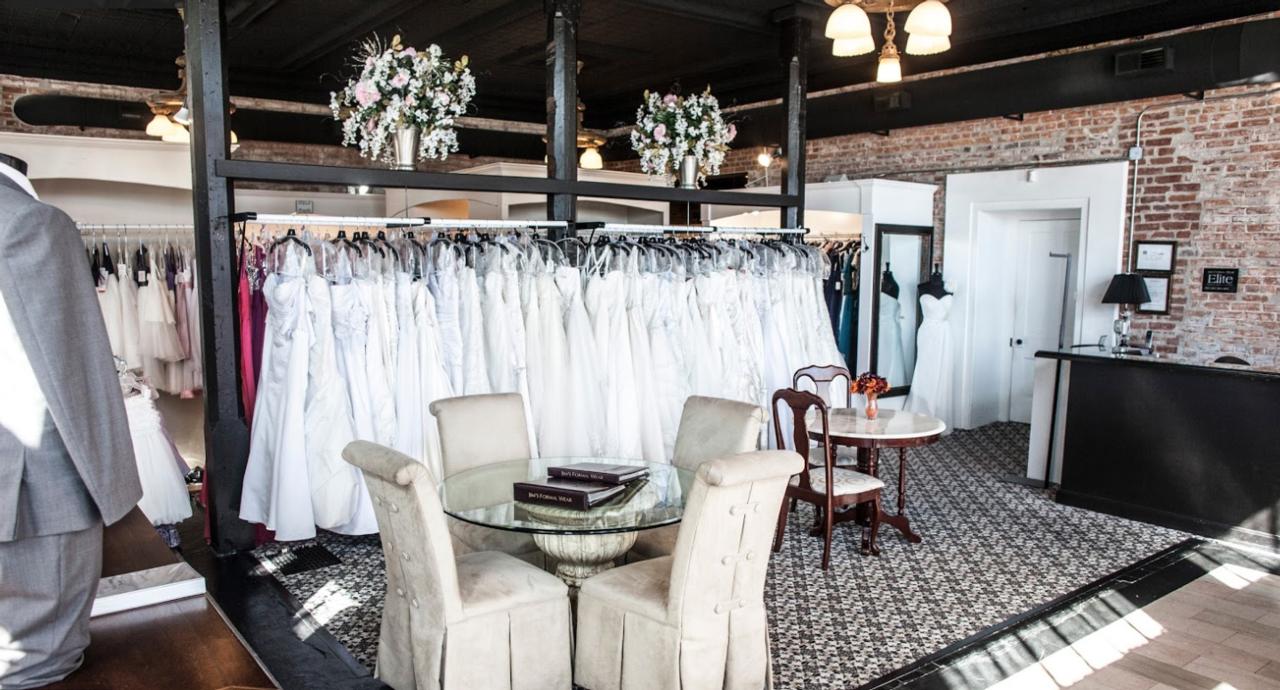 FAQ
Do I need an appointment to try on wedding gowns ?
Yes, to provide you with the best experience we strongly recommend that you book an appointment prior to coming to our store. Please click on the appointment button at the top of the page or call us to set up an appointment.
How long does an appointment take?
Our private bridal appointment take approximately 60 minutes.
How Soon Do I Need to Order My Gown?
When planning your wedding, you will find that time will fly by faster than you can imagine. Ordering your bridal gown is one of the most important steps in your plan. Bridal gowns are special orders and you should be prepared to allow at least 16 weeks for your gown to be made and shipped. Sometimes gowns arrive earlier but there is no guarantee. There are some gowns that are available for an additional "rush" charge. We also will sell gown "off the rack" when there is not time to special order. You will also need to allow time for any alterations to be made. When possible, it is best to allow at least 6 weeks in case more than 2 fittings are needed. Again, we will work with our brides to accommodate the time table they need to meet. Begin shopping for your gown early so you have plenty of time to find the "gown of your dreams." Happy shopping!
Do I Have to Wear White?
The age old tradition that all brides who are virgins wear white and those who are not must never white has fallen by the wayside...thank goodness! Today, brides can wear whatever color they choose. The most popular color is ivory. It is not stark white, but rather a soft off-white that looks great with most skin coloring. When they first started using ivory for bridal gowns it was a dark, almost yellow color that wasn't very flattering. The soft ivory of today is beautiful! Adding other colors to the gown is gaining in popularity. Some of the new shades are candlelight, champagne, light gold and nude. There are beautiful gowns that feature these colors for the lining or second layer and the top layer is ivory lace, English tulle, or organza. It provides color but softens it with the ivory overlay. You can also add a dash of color with a belt or sash. Wanting color on your bridal gown? There are lots of choices for you to choose from!
Privacy Policy
Thank you for visiting our web site. This privacy policy tells you how we use personal information collected at this site. Please read this privacy policy before using the site or submitting any personal information. By using the site, you are accepting the practices described in this privacy policy. These practices may be changed, but any changes will be posted and changes will only apply to activities and information on a going forward, not retroactive basis. You are encouraged to review the privacy policy whenever you visit the site to make sure that you understand how any personal information you provide will be used.
Note: the privacy practices set forth in this privacy policy are for this website only. If you link to other websites, please review the privacy policies posted at those sites.
Collection of Information
We collect personally identifiable information, like names, titles, addresses, email addresses, etc., when voluntarily submitted by our visitors. The information you provide is used to fulfill you specific request. This information is only used to fulfill your specific request, and for future newsletters focusing on the same subject as your request (ex. wedding dresses). We do not share our mailing list with anyone, ever.
Cookie/Tracking Technology
The Site may use cookie and tracking technology depending on the features offered. Cookie and tracking technology are useful for gathering information such as browser type and operating system, tracking the number of visitors to the site, and understanding how visitors use the site. Cookies can also help customize the site for visitors. Personal information cannot be collected via cookies and other tracking technology, however, if you previously provided personally identifiable information, cookies may be tied to such information.
Online Advertising
We have active Google Adwords campaigns collecting cookies from our web users. This information is used for conversion and remarketing purposes.
You should be informed of the following:

We regularly implement and use Display Advertising. Visitors can opt-out of Google Analytics for Display Advertising and customize Google Display Network ads using the Ads Preferences Manager. We may use Remarketing with Google Analytics to advertise online. Third-party vendors, including Google, show our ads on sites across the Internet. We and third-party vendors, including Google, use first-party cookies (such as the Google Analytics cookie) and third-party cookies (such as the DoubleClick cookie) together to inform, optimize, and serve ads based on someone's past visits to your website Distribution of Information
We may share information with governmental agencies or other companies assisting us in fraud prevention or investigation. We may do so when: (1) permitted or required by law; or, (2) trying to protect against or prevent actual or potential fraud or unauthorized transactions; or, (3) investigating fraud which has already taken place. The information is not provided to these companies for marketing purposes.
Commitment to Data Security
Your personally identifiable information is kept secure, in PCI-compliant, secure, e-commerce certified servers.. Only authorized employees, agents and contractors (who have agreed to keep information secure and confidential) have access to this information.
Privacy Contact Information
If you have any questions, concerns, or comments about our privacy policy you may contact us. We reserve the right to make changes to this policy. Any changes to this policy will be posted.